Key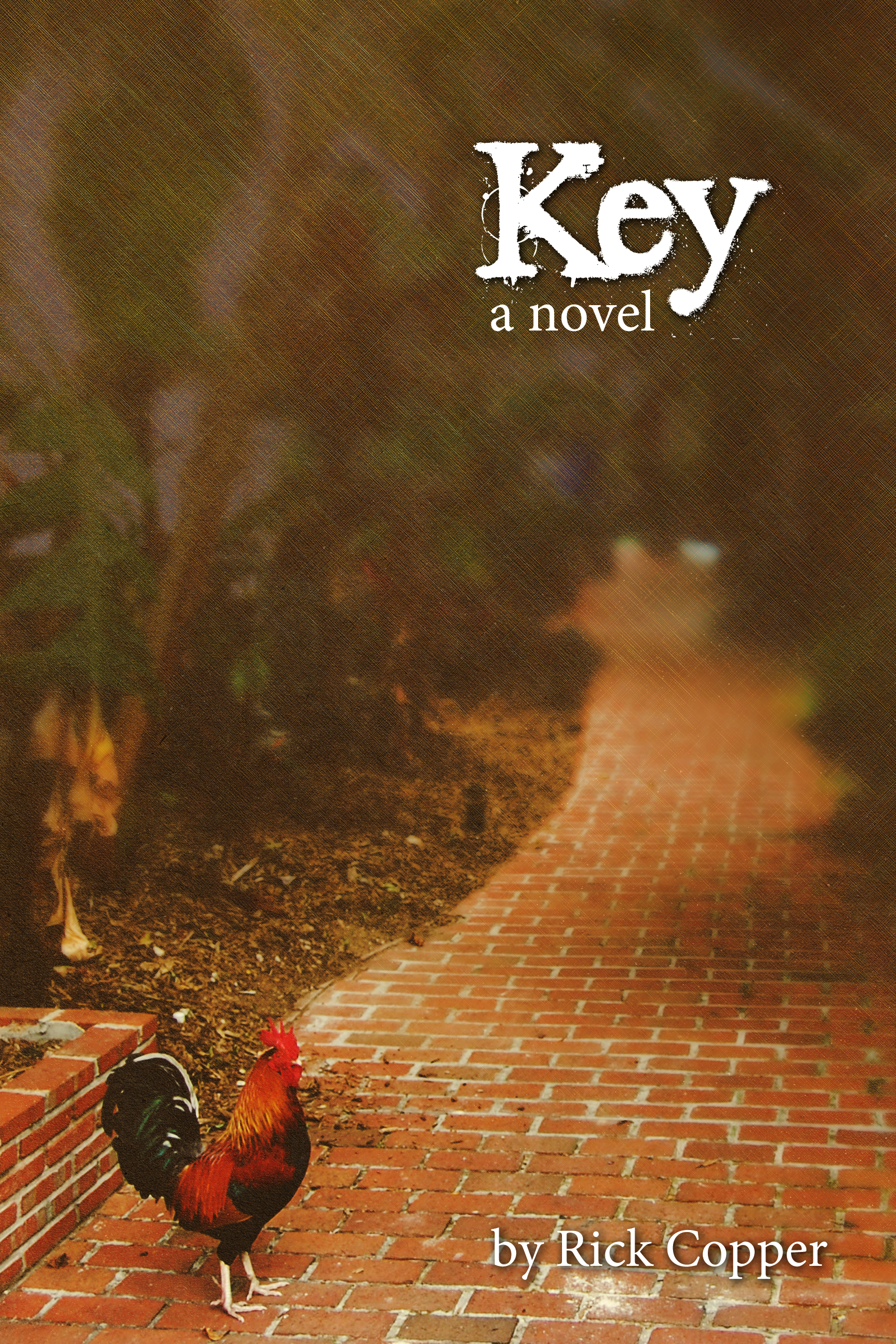 Key
SYNOPSIS (read, like, find it by clicking on Lulu hard, soft or ebook)
One's memory holds one special birthday, one day where everything comes back. Reid remembers traveling from St. Louis, Timberlands hugging bare feet, driving from his hotel in Key Largo to Key West to briefly escape his mundane life.
Reid has guts to hand debauchery keys to drive his life. He starts dancing with alcohol mid-afternoon at the Bleu Macaw, a local dive where a gorgeous young woman expertly plays pool, leaving downtrodden men thankful to escape with a little dignity.
Reid's a shark, gambling for no-strings sex. She toys with him, losing so they both win. Grabbing his hand, running through pouring rain, she zigzags through alleys and streets, popping in and out of the open-air Tiki Lounge. Against a brick wall, she attacks, strips him and herself down. Once done, she grabs her things, taking off before Reid can thank her or catch her name.
Reid wants her back. He runs, walks and crawls his own Bermuda Triangle – Bleu Macaw, Tiki Lounge, Rum Runner Shack – searching.
Gretchen – bartender and owner of the Tiki Lounge – can't help him, nor does she feel it necessary.
Frustrated, drunk, Reid runs into one odd character after another: Andrew, an angry young black man; Bowling Bill, a man obsessed with opening a bowling alley; English Bob, a feisty Brit dedicated to World Cup Soccer; Delmar, Tiki Lounge's Kentucky-bred barback; town drunk and his wife, Duval Street fixtures; a friendly transvestite; some not-so-friendly people.
Reid's night draws to a close with blood-encrusted feet marrying rain-eroded Timberlands. Rum Runner Shack and Bleu Macaw closed, Reid stumbles into Tiki Lounge. Gretchen lectures him on narcissism. Nearly passed out, no-strings girl sits beside him, ridiculing his lack of conviction and cowardice.
A despondent sot, Reid pushes to sober up quickly. Driving, he turns a corner to see a wailing town drunk with his now-deceased wife. Reid can't go forward, can't get back. Rescued, he crawls into Bowling Bill's car to sleep.
Hot sun awakens Reid. Different day, year and place. Reid smells mint rubbed by Gretchen's right thumb and forefinger. He fingers an empty, tattered Tiki Lounge matchbook, final match just used on a "6" birthday candle.
Paradise isn't a place to be lost, but found.